Principal's Address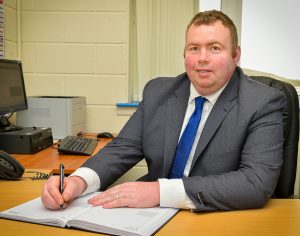 As Principal it gives me great pleasure to welcome you to our new website. Coláiste Pobail Acla is a co-educational, multicultural and student centred post primary school delivering educational excellence to the community of Achill and its surrounding areas.
The school builds on a rich history of both McHale College and Scoil Damhnait to embrace the educational opportunities of the future, with the support and guidance of Mayo, Sligo and Leitrim Education and Training Board.
Our motto is 'Mol an Óige' (praise the young) and it leads from a child-centred philosophy which sees student development occurring from encouragement and support. Our school provides a comprehensive education which prioritises the holistic development of each student whilst encouraging and facilitating them to achieve their maximum potential academically.
Our school has a committed and dedicated staff that encourage every student to reach his/her full potential in every aspect of school life.
We also take great pride in our sporting and extra-curricular activities; these are very important areas for the development of our students.
Once more a sincere welcome to all visitors to this website and we hope that you can find the information relevant to you as you work your way through it. Please feel free to contact me if you require further information.
Paul Fahy