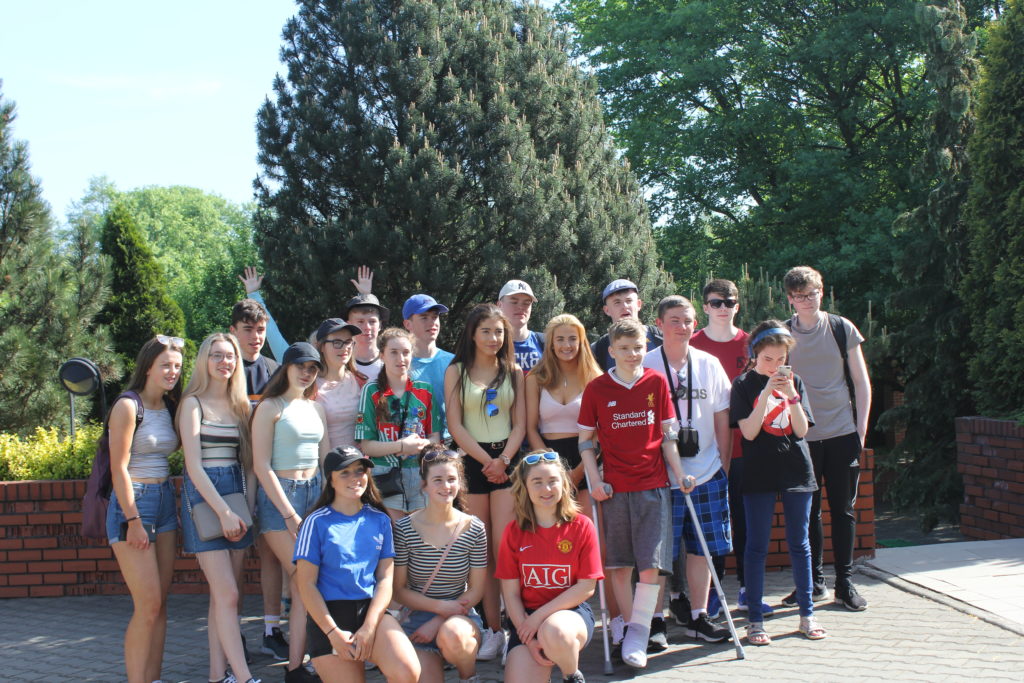 Transition Years travel to Poland
On the first day of our tour we got a bus into the centre of Krakow. We met our tour guide Marta before embarking on an intriguing walking tour of the old city. Next, we walked on into the main square past St. Mary's Basilica which has an area of 40,000 square meters. This square dates back to the thirteenth century and is one of the largest medieval squares in Europe. The afternoon saw us travel to Park Wodny water park, followed by ice cream, dinner at our hotel and bowling that evening.
Day two was memorable for quite different reasons. The day began with shopping in the city centre. Our tour bus then collected us for the one-and-a-half-hour drive to the small town of Oswiecim, better known by its German name, Auschwitz. Our guided tour was both insightful and horrifying in equal measure.
On the last day of our trip we started the day off with a guided tour of the Jewish ghettos. We went to The Empty Chairs Memorial, which consists of 68 bronze chairs placed around the heroes square to symbolize the 68 thousand Jews who were executed when the ghettos were liquidated.
We then walked to the top of the Jozef Pilsudski mound, the highest peak in Krakow. This is a man-made mound that is over 36 meters high and was made in honour of Poland's inter-war hero and leader Józef Piłsudski.
Our final visit was to the Wieliczka Salt Mines. The mine has been producing table salt since the 13th century until 2007. In the mines we went 135 meters underground. Along the route we saw sculptures carved out of rock salt and even a chandelier. This was our last stop before heading to the airport.
The tour was a fascinating experience overall and one each of the students fully embraced and enjoyed.